The world awoke to shock and horror this morning after the horrendous mass shooting in New Zealand, where two mosques were attacked and worshippers were murdered indiscriminately, with one of the attacks being live-streamed to Facebook.
The shooter, an Australian citizen, was referred to by Australian Prime Minister Scott Morrison as an "extreme, right-wing" terrorist. It has since come to light that the shooter seemed to have published a manifesto detailed his adherence to far-right ideology and anti-immigrant sentiment.
World leaders & politicians
New Zealand Prime Minister Jacinda Ardern, referring to the attack, said: "It is clear that this can now only be described as a terrorist attack". Referring to those in custody, she said, "these are people who I would describe as having extremist views that have absolutely no place in New Zealand, and in fact, have no place in the world."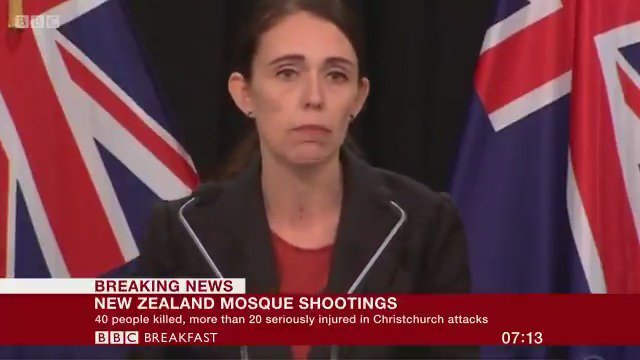 First Minister of Scotland Nicola Sturgeon promised to visit Glasgow Mosque later today, saying: "Today, at mosques across Scotland and elsewhere, Muslims will attend Friday prayers. They are a valued part of our diverse and multicultural society. It is terrorists who commit acts such as who offend our values as a society. We must stand against Islamaphobia and all hate."
Congresswoman Alexandria Ocasio-Cortez called for unity, saying:
(Friday) is Jummah, the weekly day of worship for our community of Muslim friends and loved ones. Be there for them. Check in. Perhaps extend a kind gesture at your local mosque. There is so much fear and hate. We must negate it with active, courageous love.
Labour party leader Jeremy Corbyn called for a stand of solidarity with Muslim communities worldwide, adding that "we must defeat the bigotry which fuels such hatred and violence." Prime Minister Theresa May offered her thoughts and condolences.
London Mayor Sadiq Khan said that he was in constant contact with the London Metropolitan Police and that they were stepping up patrols around mosques. He also said that "London will always celebrate the diversity that some seek to destroy".
The UK parliament paid tribute to the dead with a minute's silence.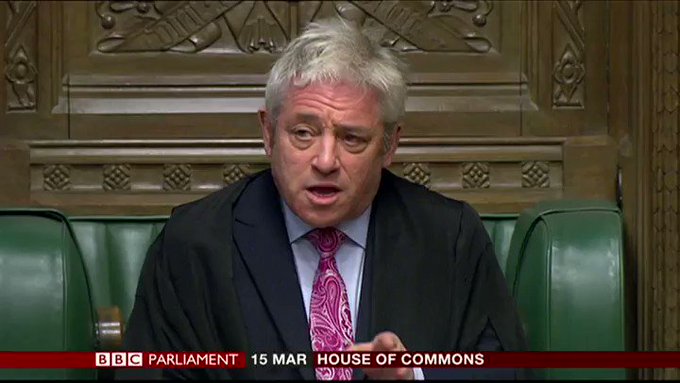 Sitting Australian senator Fraser Anning released a shockingly racist statement, saying that while he does not support violence, "what it highlights is the growing fear of our community… of the increasing Muslim presence".
In a generic Tweet, Donald Trump offered his "warmest sympathy" and "best wishes" to the people of New Zealand. Less than 20 minutes later, he was Tweeting commentary on Fox and Friends.
Muslim leaders
Imam Suhaib Webb shared a prayer for the Ummah on social media, saying "it's okay to feel scared; it's okay to feel traumatized; and it's okay to feel upset. Make sure we all show up to our spaces (on Friday), being strong and being present for those who are hurting. Hug, hold, cry and pray together". He also advised mosques to take precautions against potential White supremacist terrorists.
Imam Omar Suleiman requested for the video of the attack to not be circulated, as "that's what (the shooter) wanted".
Sheikh Mohammed Al-Hilli said that New Zealand joins Iraq, Syria and Kuwait in having Friday prayers attacked, and that "terrorism is the enemy of all humanity".
Mufti Ismail Menk said: "Such barbaric acts of terror are strongly condemned no matter who the victims or perpetrators are. We ALL need love, kindness & respect."
Activists & celebrities
Activist and co-founder of the North Star Shaun King pointed out that the shooter wrote in his manifesto that he admires Donald Trump because Trump is "a symbol of renewed white identity and common purpose."
Civil rights activist Linda Sarsour, in a message to Muslim-Americans, said:
As you gather tomorrow afternoon for Friday prayers in community, be vigilant. Watch out for another. Stay alert BUT don't be afraid. We will not be deterred. We will not be intimidated. We will not let them keep us from God.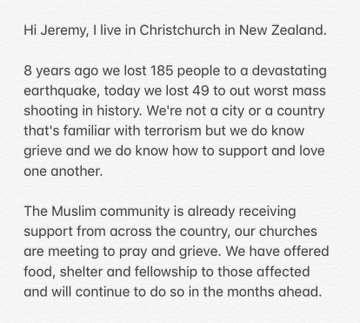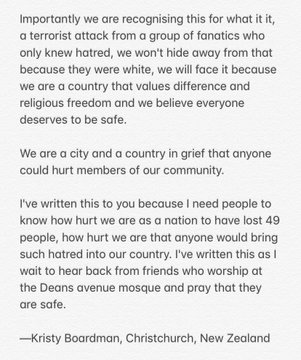 New Zealand Muslim rugby player Sonny Williams shared a heartfelt video, sending his duas to the families of the victims.
Author and law professor Khaled Beydoun said:
Their aim was to kill – but also frighten Muslims moving forward from worshipping. We WILL be in our mosques tomorrow. And moving forward.
Miqdad Versi of the Muslim Council of Britain said that "attacks against mosques are not new and are regularly incited in the public domain."
On Twitter, Jordanian student Yazan M. Qandel, referring to the live-streamed video said that the "saddest part" of the shooting was that when the shooter entered the mosque, a Muslim said "welcome brother".
Source: The Muslim Vibe
Photo: Capital TV/Twitter